Develop a state team that is diverse in representation from all aspects of the system; advocate for resources, make decisions & set priorities for Professional Development; solicit feedback; monitor efficiency & effectiveness of the CSPD.
Leadership, Coordination, and Sustainability addresses the development of a multi-year plan that includes all areas of a CSPD ensuring a high-quality workforce. Managing the organization and implementation of the other five subcomponents: recruitment & retention, personnel standards, pre-service, in-service and evaluation.
Some of the responsibilities include:
Conduct ECPC-CSPD Self-Assessment
Obtain agency leadership approval
Establish strategic planning team (SPT)
Create vision and mission for the CSPD
Oversee CSPD development, implementation, evaluation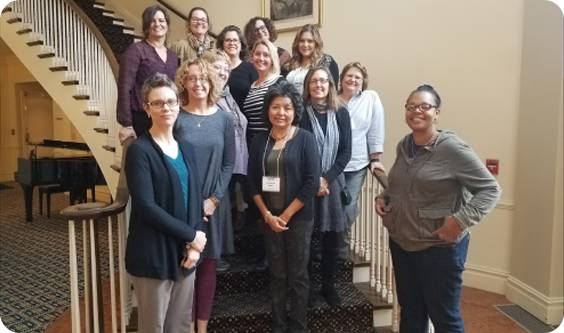 The ECPC collaborated with the Early Childhood Technical Assistant Center (ECTA) to create an Early Childhood Systems Framework for Part C and section B(619) Coordinators to evaluate their current systems, identify potential areas for improvement, and develop more effective and efficient systems that support implementation of evidence-based practices in each of six main areas. The ECPC's work resides in the Personnel/Workforce (PN) component of this framework, which addresses the necessity of understanding workforce capacity in order to provide timely and consistent services by prepared personnel in early childhood. ECPC-CSPD Self-Assessment
Quality Indicators
Quality Indicator 1: A cross-sector leadership team is in place that can set priorities and make policy, governance, and financial decisions related to the personnel system.
Quality Indicator 2: There is a written multi-year plan in place to address all sub-components of the CSPD.