Cross-Disciplinary Competencies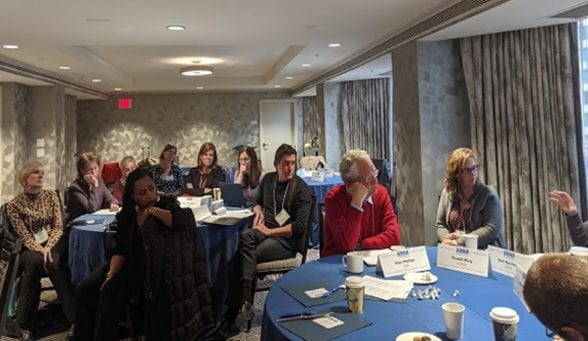 *NEW Cross-Disciplinary User Guide
The purpose of this guide is for the reader to enhance one's early childhood knowledge and practices through the application of the identified core cross-disciplinary competencies. The intended users of the guide include educators, practitioners, students, and families. It can be used for state team training, professional development, and higher education.
Case studies illustrate the cross-disciplinary competencies and are for use by Higher Education faculty and Professional development staff. 
Interprofessional Core Competencies to Enhance Occupational Therapy Services in Early Childhood Settings .pdf Paper published in the OT Practice
Magazine - March 2019
Bruder, M. B., Catalino, T., Chiarello, L. A., Cox Mitchell, M., Deppe, J., Gundler, D., Kemp, P., LeMoine, S., Long, T., Muhlenhaupt, M., Prelock, P., Schefkind, S., Stayton, V., & Ziegler, D. (2019). Finding a common lens: Competencies across professional disciplines providing early childhood intervention. Infants & Young Children, 32(4),280-293.doi: 10.1097/IYC.0000000000000153

Participating National Organizations

American Occupational Therapy Association (AOTA)
The American Occupational Therapy Association is the national professional association established in 1917 to represent the interests and concerns of occupational therapy practitioners and students of occupational therapy and to improve the quality of occupational therapy services.

American Physical Therapy Association (APTA)
The American Physical Therapy Association is an individual membership professional organization representing more than 100,000 member physical therapists (PTs), physical therapist assistants (PTAs), and students of physical therapy. APTA seeks to transform society by optimizing movement to improve the human experience.

American Speech-Language-Hearing Association (ASHA)
ASHA is the national professional, scientific, and credentialing association for 204,000 members and affiliates who are audiologists; speech-language pathologists; speech, language, and hearing scientists; audiology and speech-language pathology support personnel; and students. Audiologists specialize in preventing and assessing hearing and balance disorders as well as providing audiologic treatment, including hearing aids. Speech-language pathologists identify, assess, and treat speech and language problems, including swallowing disorders.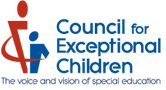 Council for Exceptional Children (CEC)
The Council for Exceptional Children (CEC) is the largest international professional organization dedicated to improving the educational success of children and youth with disabilities and/or gifts and talents. CEC advocates for appropriate governmental policies set professional standards provides professional development and helps professionals obtain conditions and resources necessary for effective professional practice. CEC is known as THE source of information, resources, and professional development for special educators.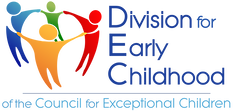 The Division for Early Childhood (DEC) of the Council for Exceptional Children
The Division for Early Childhood promotes policies and advances evidence-based practices that support families and enhance the optimal development of young children (0-8) who have or are at risk for developmental delays and disabilities. DEC is an international membership organization for those who work with or on behalf of young children (0-8) with disabilities and other special needs and their families.

The National Association for the Education of Young Children (NAEYC)
The National Association for the Education of Young Children is a professional membership organization that works to promote high-quality early learning for all young children, birth through age 8, by connecting early childhood practice, policy, and research. We advance a diverse, dynamic early childhood profession and support all who care for, educate, and work on behalf of young children. The association comprises nearly 60,000 individual members of the early childhood community and more than 50 Affiliates, all committed to delivering on the promise of high-quality early learning. Together, we work to achieve a collective vision: that all young children thrive and learn in a society dedicated to ensuring they reach their full potential.

Zero to Three
Zero to Three works to ensure that babies and toddlers benefit from the family and community connections critical to their well-being and development. Healthy connections help build babies' brains.